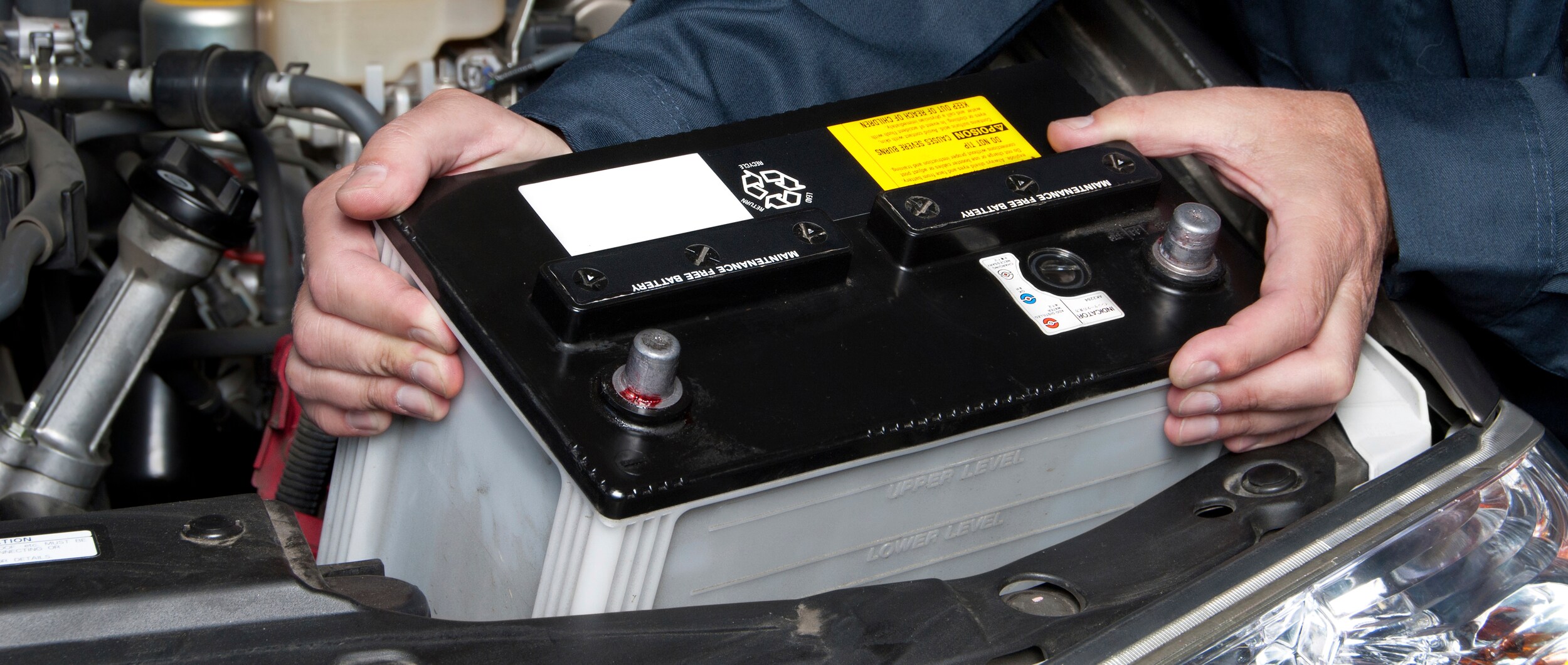 Battery Maintenance at Prime Subaru Hyannis

If your Subaru vehicle needs battery maintenance, be sure to visit our service department in Hyannis. Keeping up with regular battery maintenance will help you avoid more expensive repairs down the road. Our technicians recommend checking the status of your car battery regularly.
The Benefits of Battery Maintenance

Your Subaru car is going to need regular battery inspections to ensure all parts are working as they should. Like many auto parts, car batteries have limited lifespans. Not only does your car battery help your vehicle run, but the battery also controls all its electrical parts. If you decide to buy your next car battery with us, we will be able to give you some options-so there is no second-guessing.
Pickup, Delivery, & Contact Free Battery Options
Here at Prime Subaru Hyannis, we are proud to provide free vehicle pickup, delivery, and contact-free services. Just give us a call to schedule a time to pick up your vehicle for services. Once battery maintenance is complete, we will bring your vehicle back to you.
Your Battery Questions Answered!

What Type Of Battery Does My Car Need?
Depending on your vehicle's make and model, battery type tends to vary. From popular brands from Duralast to Optima, our battery inventory is bound to have what your vehicle needs.
How Long Does Battery Replacement Take?
Battery replacement timing varies, but typically takes about 45 minutes to an hour. If your Subaru Crosstrek needs other automotive services, such as an oil change, please note that your waiting time may be longer.
When Does My Car Need a New Battery?
On average, a car battery can last anywhere between 3-4 years. Our technicians strongly recommend keeping an eye on vehicle performance at the 3-year mark.
How Much Does a New Battery Cost?
Depending on the brand, size, and performance capabilities of your preferred battery, new battery prices can vary. The best way to find out the cost of a new car battery is to directly call our service center. Our team can also answer any battery-related questions you have.
Is Anything Else Included During My Battery Replacement?
Yes, there are other services included during your battery replacement. In addition to replacing your car battery, our technicians will also perform a vehicle inspection, which includes a brake check. If we come across any issues, we will let you know so that we can schedule some time to fix the problem.
Do You Offer Specials On Batteries?
Yes, our Subaru service department is proud to offer discounts on car batteries from time to time. If you would like to stay up to date with our latest specials and coupons, be sure to view our service and parts pages regularly.
Are You Looking for Battery Maintenance Services?
You will discover battery maintenance, replacements, and many other services at our Subaru service department. We proudly serve all our friends and neighbors who travel from Barnstable and Yarmouth.